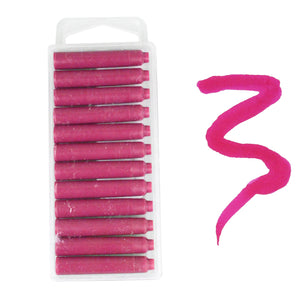 5280 Collection
5280 Pink Flamingo Fountain Pen Ink Cartridges - 12 Pack
Regular price
$5.95
$5.95
As vibrant as the bird it was named after the Pink Flamingo ink from 5280 is the perfect choice when you want to stand out among the crowd.  With excellent pigmentation and ultra-low viscosity you'll love using our 5280 inks.
Color: Pink Flamingo
Size: 12 Ink Cartridges
This ink works with many major brands such as Montblanc, Waterman, Faber Castell, Visconti, Montegrappa, Pelikan and many, many more...