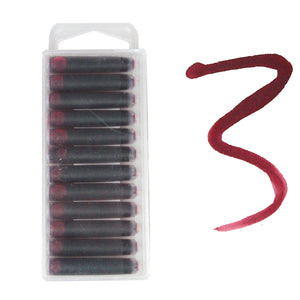 5280 Collection
5280 Vineyard Burgundy Fountain Pen Ink Cartridges - 12 pack
Regular price
$5.95
$5.95
Just like a fine bottle of Pinot Noir the Vineyard Burgundy ink from 5280 offers a deep, full-bodied color.  With excellent pigmentation and ultra-low viscosity you'll love using our 5280 inks.
Color: Vineyard Burgundy
Size: 12 Ink Cartridges
This ink works with many major brands such as Montblanc, Waterman, Faber Castell, Visconti, Montegrappa, Pelikan and many, many more...